Tools and Resources
In your journey to become a world-class nonprofit fundraiser, you need the right tools and resources to help you accomplish your goals. You want to excel at fundraising – and I want to help. You will find the best tools and resources to help you continue to grow as a fundraiser and more effectively raise funds.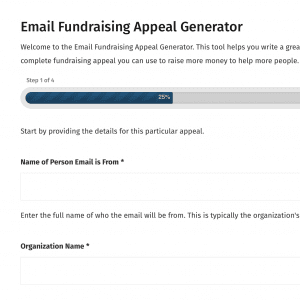 Email Appeal Generator
Do you struggle to write a fundraising appeal? This free tool helps you assemble a great fundraising appeal. You take a guided walk thru answering questions about your appeal and at the end you'll receive a complete appeal. You can even have it emailed to yourself! Best of all – this tool is free!
Free Resources
Dive deep into a curated selection of free resources, spanning insightful book chapters, comprehensive training courses, and in-depth ebooks. Equip yourself with the tools and knowledge to not only become a standout fundraiser but also to amplify your impact, raising more funds to touch even more lives. Your mission deserves nothing less. Join us and elevate your fundraising potential today.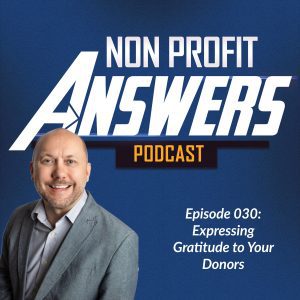 Nonprofit Answers Podcast
When I started in fundraising, I had a ton of questions. And I know you do too. In the Nonprofit Answers podcast, I answer your nonprofit fundraising and marketing questions. Listen to this great resource on your schedule and get the answers you need to know.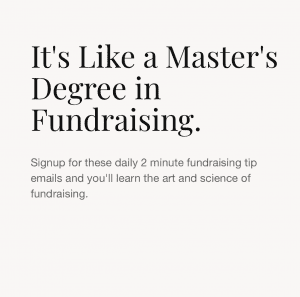 Two Minute Fundraising Tips
Life is busy. You feel like you're running at 100 miles per hour all the time. How do you grow as a nonprofit marketer? This free daily two minute fundraising tip will help you become the fundraiser you want to become – and raise more money to help more people. Learn more and subscribe today.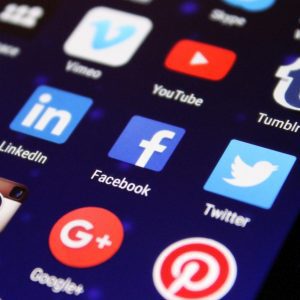 Social Media
Whether it's LinkedIn, on our Facebook page or Facebook Group, or Twitter, I love interacting with my fellow fundraisers. Follow Nonprofit Donor on our Facebook Page, Facebook Group, Twitter, or connect with me on LinkedIn.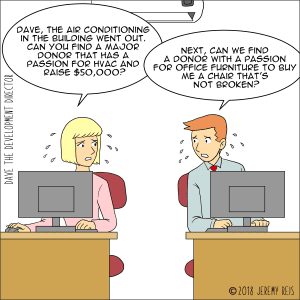 Dave the Development Director
If you've spent any time in nonprofit development, you'll be able to relate to Dave. He's likable and wants to do the right thing – no matter the obstacles and challenges other people put in front of him. Enjoy reading Dave the Development Director comics!