One of the best ways to nurture your donors and build long-term relationships is by sending what's known as a "hug letter." A hug letter is a physical letter that you send through the mail (yes, actual mail!) to your donors. They can be used to thank donors for their recent gift, update them on how their donation is being used, or simply to check in and let them know that they are appreciated.
The key to writing a good hug letter is to make it full of gratitude. This isn't a fundraising mailing; it's meant for an individual donor. So take the time to write a thank-you note, and if possible, include a photo or other visual element that ties in with your message.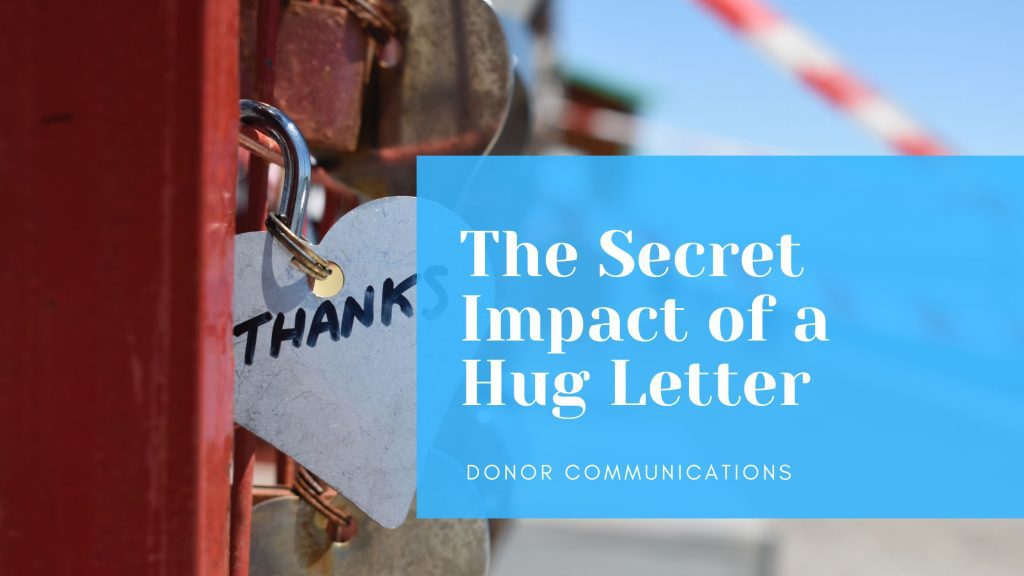 Here's a step-by-step guide to writing a hug letter that will nurture your donors and keep them coming back for more:
Step One: Find Your Story
Before you start writing, you need to find your story. What is it about your organization that speaks to your donor? What touched them about your cause? Finding the answer to these questions will help you craft a letter that resonates with your donor on a personal level.
Step Two: Say Thank You
The second step in writing any kind of gratitude letter is to say thank you. Donors want to know that their money is going to good use, so philanthropy columnist Jeff Brooks recommends opening your letter with gratitude. "Your specific thanks – naming the gift and describing its effects – are more important than anything else in the letter," he writes. "Get this right and you'll have happy readers."
Step Three: Tell Them How Their Donation Is Helping
After you've thanked your donor, it's time to give them an update on how their donation is being used. This could be anything from new programs or initiatives that their donation is supporting to sharing stories about how individuals have been helped by your organization.
Again, be sure to focus on the personal stories—these are what will really resonate with donors and make them feel like their contributions are making a difference.
Remember, letters should never be all about asking for money—but there's nothing wrong with including information about upcoming events or campaigns that might interest your donor.
Tasteful asks like this help keep your organization top-of-mind without coming across as pushy or needy.
Step Four: Keep It Short & Sweet
Last but not least, remember to keep your hug letters short & sweet! No one wants to read pages and pages of text from an organization they support (trust us). Stick to one sheet of paper, front & back if possible—and don't forget the envelope! Handwritten addresses always add a nice touch (you can use robot pen technology to do this in mass). Similarly, try not to go overboard with graphics or visuals—a few well-placed images can spice up any letter, but too many can come across as cluttered and overwhelming. A little goes a long way when it comes to adding visuals!
We hope you're feeling inspired to start writing some hug letters of your own! These simple yet personal letters are an easy way build deeper relationships with your donors and show them how much their support means to you and those you serve. Keep these guidelines in mind as you start drafting your letters—and don't forget the most important rule of all: have fun! Writing should be enjoyable, so find what works best for you and run with it!